Edward

"...and that's a good thing."
Can you be proud of something for which your own country wants to put you into jail? In Uganda, Edward had to pay protection money. In Germany, he can display all the facets of his personality - side effects included. A refugee story about love, hate, and Klaus Wowereit.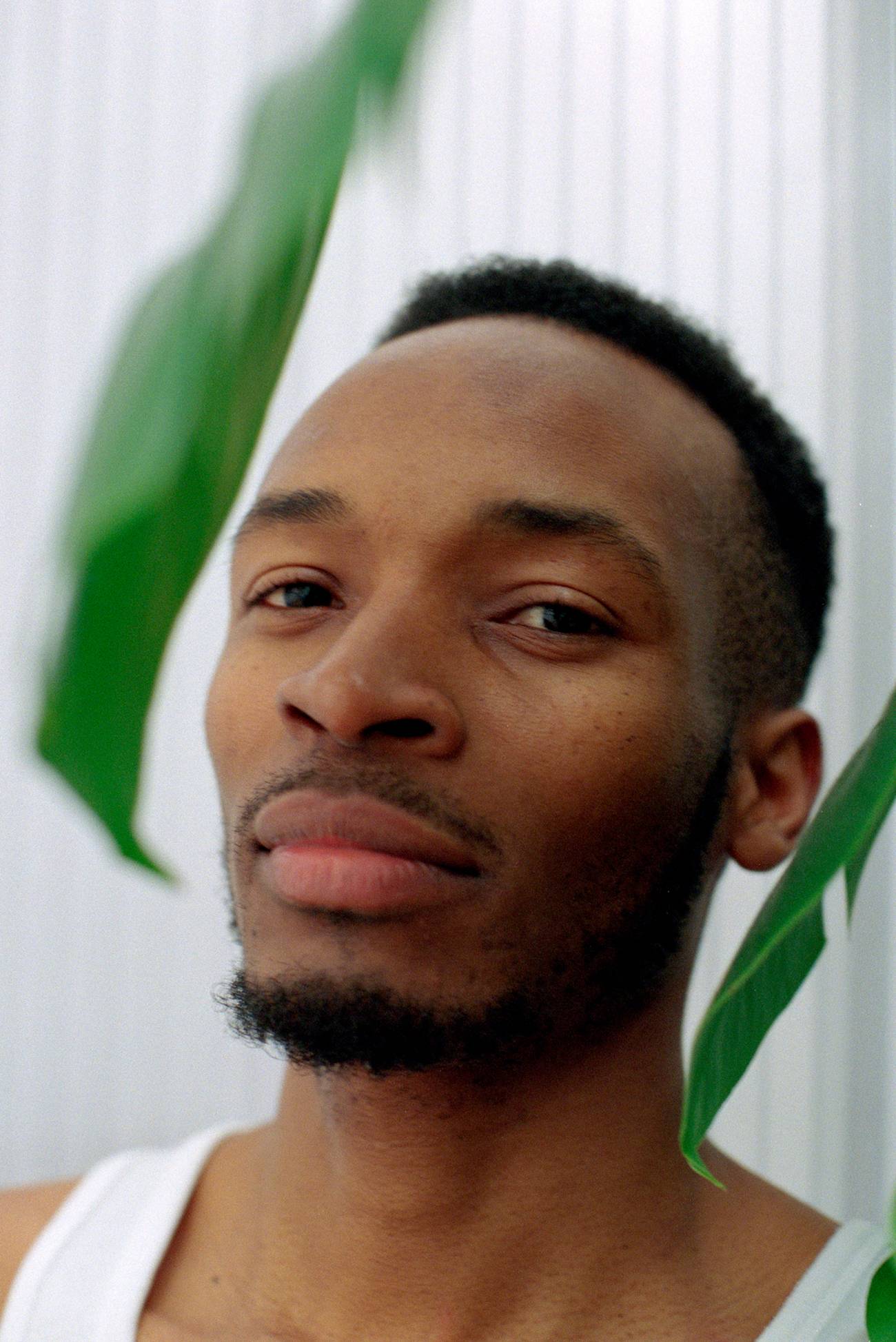 Mid-November 2018, a café in downtown Augsburg. Edward orders a cappuccino and scrambled eggs with bacon, a late breakfast. After a short time, the 27-year-old has another request for the waitress - the WLAN password. His data volume has almost been used up again. There is no internet access in his refugee shelter south of the city. He feels a little lonely there and therefore, spends a lot of time online.

Edward comes from Uganda and is gay. He has been living in Germany for just over four months now. He is recognized as a refugee with an initial temporary residence permit of three years. In consequence, he appears at ease. "I'm just happy to be myself here and be safe," says Edward and smiles. He's proud being gay, calls it "a gift from God." Because "I'm just the way I should be." An attitude that was rewarded with a beating in his home country. Suddenly Edward's mobile phone vibrates on the table, a friend in Uganda reaches out via video call. He wants to know how things are going in Germany, asks for news. This friend is also gay, he also hopes to leave East Africa, says Edward after the end of the conversation.

Despite a relatively short time in a completely new environment, he does not seem insecure. Edward speaks self-confidently, the joy of being able to say what he thinks about his sexuality without restrictions or fears is clearly noticeable in him.

He is currently reading a book entitled "When in Germany - do as the Germans do", an intercultural guide for the Federal Republic of Germany. Reading it, he has learned about Klaus Wowereit. When he was nominated as an SPD candidate for the mayoral election in Berlin in 2001, the politician said: "I'm gay - and that's a good thing". The saying later became a catchphrase and Wowereit Mayor of Germany´s capital city. Edward was impressed by this story. "Role models in high public positions are extremely important," he says. He is certain that there are also homosexual politicians in Uganda. "They don't come out because it would jeopardize their authority," says Edward. He hopes that the circumstances in his country of origin could change towards more openness and tolerance. "Maybe our lesbian grandchildren and gay grandchildren can live there safely." For himself and other members of the LGBT* community, this is not possible under the current circumstances.

According to his estimation, he is relatively light-skinned for a Ugandan. However, he had literally turned black by the blows of the military police and the resulting bruises. He had been "caught" with another man, imprisoned and only released on a kind of "bail", providing he would deliver money regularly. "As long as you pay, the police keep the case pending and don't pass it on to the court," says Edward. He was sure that he would have been convicted in court and put in prison. In addition to public stigma and social exclusion, he was threatened with constant physical violence in prison, including rape, which is why he, in the beginning, paid up. Protection racket in Ugandan. When it became clear to him that this cycle would never end, he fled.

Two and a half months later, another meeting in Augsburg. Edward stands in the apartment door, wrapped in a thick dark green winter jacket, which appears to double the size of the otherwise very thin man. The Swabian metropolis is immersed in icy January cold. Before the interview, he makes two short calls. He's looking for an apartment, wants to move out of the shelter outside the city. So far, however, he has had no luck. "People are very skeptical about renting to refugees," says Edward. He has just come from class, his German lessons have started. Again and again, he sprinkles newly learned words into the conversation. There is also news on a professional level. In Uganda, he studied "Accounting and Finance". Because of this qualification, he has made the shortlist of a financial institution.
In spring, he will travel to Frankfurt several times to recommend himself for employment during training sessions. It seems that his life in Germany has become much more structured. Is he missing anything from his old life in Uganda? "My family," says Edward. Although they do not accept his sexuality either, family is family. Oh, yeah, and the nightlife. In Kampala, the capital of Uganda, there was always something going on. The limited options to socialize offered in his place of residence is another reason why he wants to move directly to the city, not to mention some disagreements with other inhabitants of the asylum accommodation. He often spends the weekends within the LGBT* community in Munich.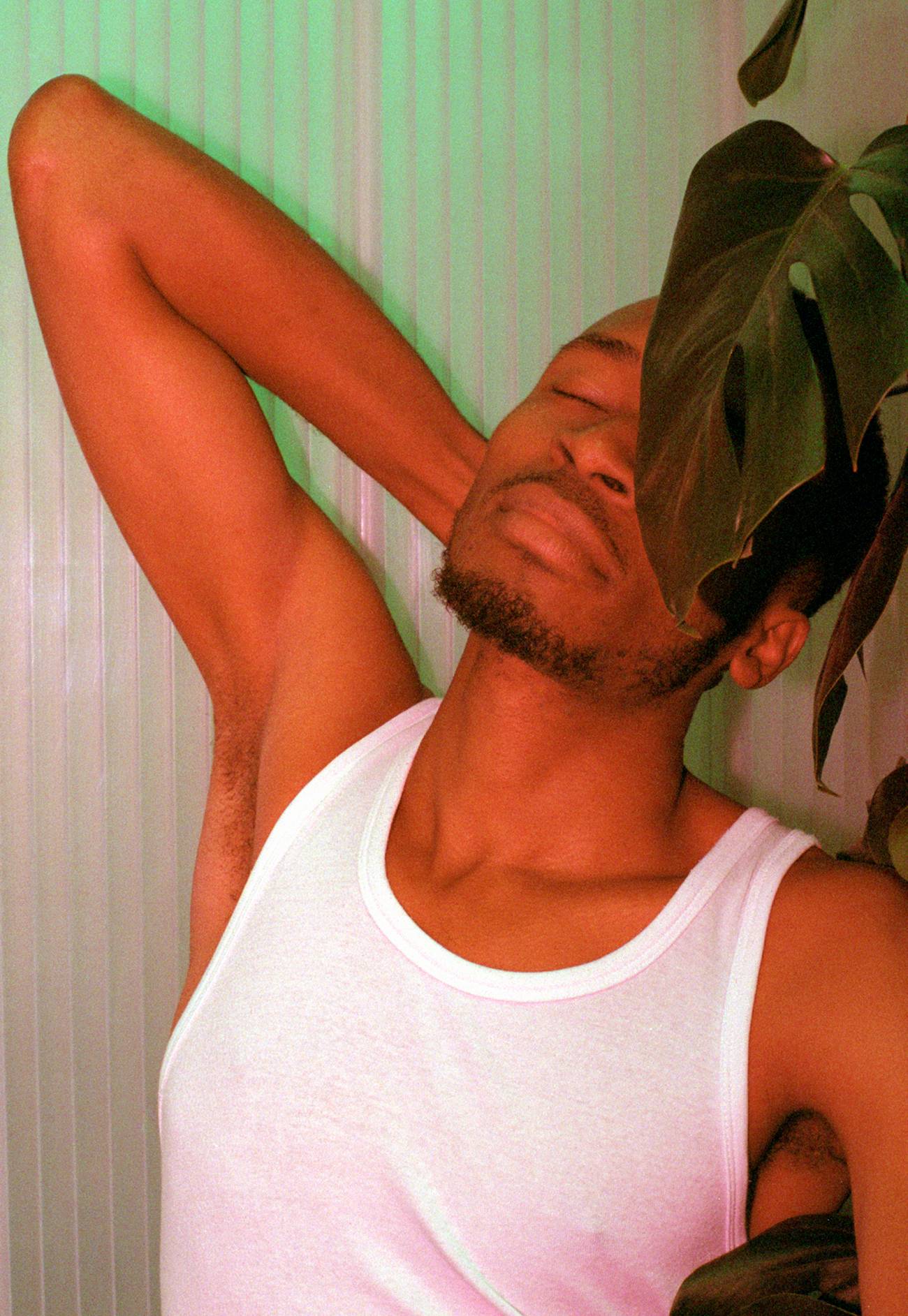 After a few conversations with Edward, one gets the impression that Wowereit's famous catchphrase could have come from the mouth of the man from Uganda in exactly the same offensive formulation and style. You believe him when he says he has never had a problem with his sexuality himself. He is proud of his "gift of God" and it seems as if he now wants to share it with his environment in a tolerant society. With a groundbreaking new feeling of freedom, Edward sometimes skirts the edges of "putting his foot in it" on topics. For example, the 27-year-old glorified classical ideals of beauty and the resulting exciting love life in a reading text on the subject of "Being Single".

In a photo from a Munich queer event, Edward can be seen in a bright yellow faux fur jacket that almost provokes a comparison with a canary. Perhaps a certain eccentricity corresponds with Edward's personality, perhaps it is simply the attraction of things that would have been unthinkable in the Ugandan public sphere.

In addition to security and the new freedoms regarding his personal development, Edward says he above all he wants to use the opportunities offered to him in Germany. As dissatisfied as he may be with his current housing situation, he is also grateful for the state grants, which provide him with the necessities of life. He doesn't like being totally dependent on it, though. He plans to earn his own money as soon as possible, thereby gaining more and more self-determination in this area of his life, as well. Edward's self-confidence, his appearance and his drive for action cannot help but convey a certain contagious confidence concerning the goals he has set himself.

A young person who has to leave his family and home alone because that society, politics and justice system hate what he is - how did he manage to keep his lightheartedness and pride in his own sexuality in the face of all this? What gives him support in difficult moments, strength to make roots in your new home? Edward says, "Love is my religion." He means the love for his environment and the people in his environment, but also the love for himself. No egocentric, arrogant self-love, but an inner acceptance as the basis of one's own being. "I'm gay, and that's a good thing."
Text: Jonas Wengert
Photos: Santiago Loesslein Pulido