Ham

Him or me
Ham and Site loved each other. Secretly, as it could not have been possible any other way in Uganda. When even this was no longer possible, the two had to escape and make a decision that still haunts Ham today.
Ham met Site for the first time in the theater. His ex-boyfriend brought Site because he thought they might get along. That was seven years ago. Since September 2015, Ham has been in Germany and Site is untraceable. The 29-year-old from Uganda looks small, sitting on a chair in a Munich café. He speaks softly as he recounts his escape, the violence and his love for Site.

Ham can count the number of people in his homeland Uganda that knew about his homosexuality on one hand. His family wasn't among them. "Coming out" is unthinkable in Uganda, he says. Many from the LGBT* community are persecuted, imprisoned or even killed. So, Ham had to be careful, hide and confide in only a few. "In Uganda, people often think that there is only one right way to live your life," says Ham. His homosexuality is considered to be the wrong way there.

Around the age of 18, during his school days, it became clear to Ham that he liked men. He experienced this time as a very confusing phase. He couldn't talk to anyone about it, was afraid of being betrayed and was unsure what his feelings meant.

Ham found a confidant in Site. When they saw each other in the theater, they immediately connected, Ham says. There is a deep sadness in his voice, but a trace of hope mixes in when he talks about it. They were attracted to each other and started a secret relationship.

They kept this hidden from both families and most of their friends. Ham describes his family in Kampala, Uganda, as very traditional. He grew up according to the Islamic faith, is an only child.

"I feel something is missing, he understood me and knew every part of my life."
His father died early, he was four or five years old, he says. His mother remarried when he was six years old and so his stepfather stepped into his life.

"Somehow he didn't like me," says Ham, looking sadly at the table in front of him, shrinking even smaller. He gave him a hard time, beat him and forced him to work in his shop. School was often his salvation; for a short time, Ham was able to leave the parental home, was among friends and in safety. But with time, he had to work more and more in his stepfather´s shop. He should support the family as a man, his stepfather had demanded, Ham tells. And school disappeared as a place of retreat. Ham's situation got worse and worse, the physical attacks, the pressure, and the inner insecurity increased.

Did his mother protect him? The 29-year-old slowly shakes his head. No, his mother wasn't any help. She had only watched, was too weak, her new husband was considered the head of the family and therefore, made the decisions. A seemingly hopeless situation, so Ham thought of running away. But where to? At about 16, he says, he tried to contact an organization and report his stepfather for domestic violence but in the end, the organization was too far away, and Ham was afraid that everything would come out.

So, he continued to hide his sexual inclinations and helped in his stepfather's shop instead of going to school. He continued to meet secretly with Site, talking to him about his insecurity and feeling safe with him.

On an afternoon in March 2013, the secret love was revealed. Ham was supposed to take care of the shop, his stepfather and his mother had driven out of town and were not supposed to return until a few hours later - one of the rare opportunities for Ham and Site to meet at home. Ham still seems distraught today when he talks about this afternoon. His stepfather and his mother came back too soon, doesn't he know why, they were not even gone an hour, he tells in a soft voice with the words clipped off. Site and he were in the bedroom, naked and having sex when his stepfather came in.

Ham recounts how enraged his stepfather beat into two of them. His mother only leaned against the door frame and watched. Ham bled a lot, but Site managed somehow to escape. Over the next days and weeks, the stepfather continued beating Ham. He wanted to know who the other man was and where he lived. He tied Ham up and locked him in a small cage which can only be described as a dog kennel. He repeatedly beat him until he was bloody, Ham tells us. He didn't betray his friend. He didn't have to because, in the hurry to escape, Site left behind his wallet and ID.

"My real father might have saved me," says Ham. But because no one would help him and they were no longer safe now that Ham's stepfather knew Site's address, Ham and Site decided to flee.

In September 2013, the two fled to Turkey. "In Turkey, no one cared for us," says Ham. It was now known that he and Site were a gay couple. Several times they were attacked and beaten up on the street. That wasn't the life the two of them had envisioned. They lived there together for about a year and a half. Due to the constant attacks, Ham's health deteriorated, he had barely recovered from the abuse in Uganda. So, the decision was made to flee to Germany. Because there was only enough for one of them, Ham, who was very ill at the time, went first, he says. Site was to follow.

Ham's way led him across the Mediterranean in a crowded boat, he walked many thousands of kilometers until he arrived in Germany in September 2015. Now, he's not afraid here anymore, Ham says. The people are friendly, and they are trying to help. That's what he told Site, with whom he was in regular contact, planning his escape to Germany and a shared future. As so often, Ham checks his cell phone hopefully.

For about six months now, Site has not responded to calls and messages, his mobile phone seems to be switched off or his number no longer registered. Ham contacted many people in Turkey to asked about him, but nobody seems to know where he is. He's still trying to figure out where Site is and how he's doing. Ham is trying to banish feelings of guilt, does not want to blame himself and nevertheless does. Site should also here now– they had risked everything towards that goal.

"Something's missing. He understood me and knew every part of my life," says Ham about Site and falls silent for a few minutes. Nevertheless, he considers it a good decision to come to Germany. He feels at home, lives in a refugee shelter near Fürstenfeldbruck, learning German and volunteering with newly arrived refugees. In June, his residence permit should be renewed again – so far, it has gone smoothly every time., says Ham. He misses Site, Ugandan food and the glitter of Lake Victoria, nevertheless, he realizes, his life goes on. Ham has a new boyfriend in Germany, it feels good, he says. He is finally free and no longer has to hide his love.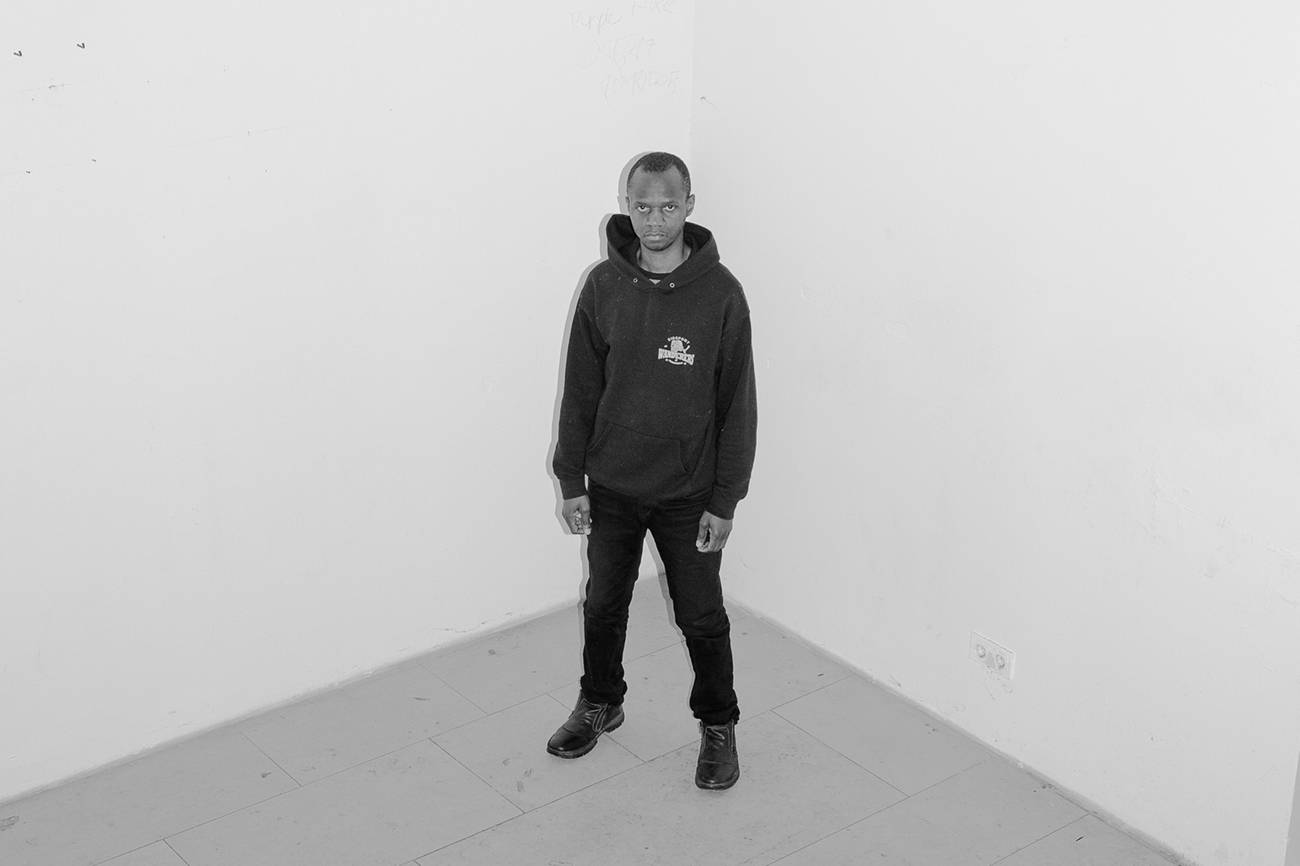 Text: Astrid Probst
Photos: Manuel Nieberle