David

Caught up
As a teenager David gets to know his first love and a short time later, the violence of the country where he grows up. Because he has sex with a man, policemen beat him up and arrest him in Tanzania. For David, the search for acceptance and his own identity begins.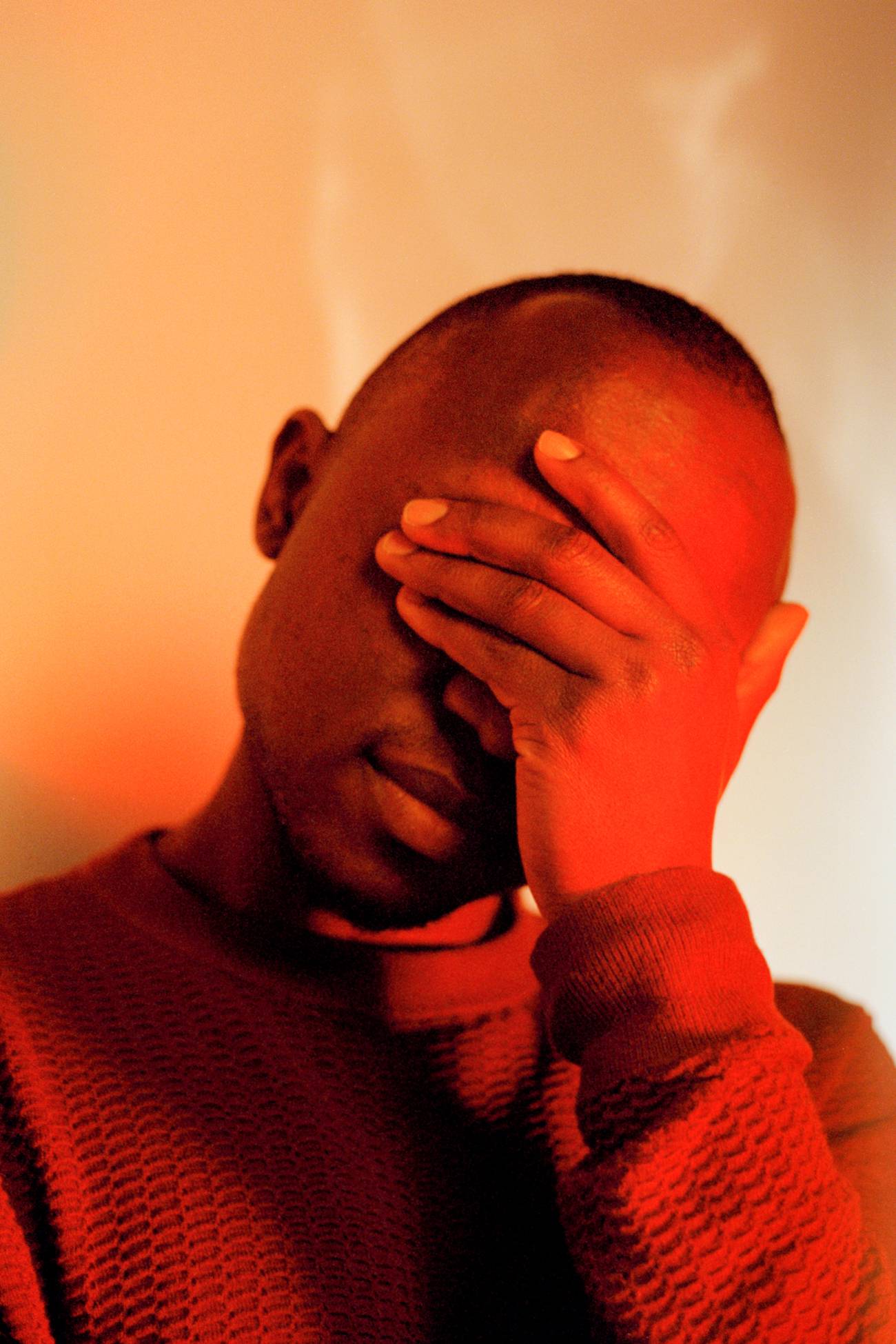 If you ask David where he comes from, he'll answer: Neuburg an der Donau, with the Regio 90 minutes from Munich. But where he belongs, he doesn't know. None of the places he has lived became home, he says. "As a rule, home only exists when you think you've lost it," writes author Daniel Schreiber in his essay "Home". David has lost his home three times.

Before telling his story, David drinks the glass of hot milk in three gulps, places it in front of him and bends forward over his forearms. "Listen," he says. Listen to me.

David is 31 years old. When he was born, there was a dictatorship in the Congo. On the way to democracy, the country went through two civil wars in the 1990s. David's family tried to escape during this time. His parents are killed in a tribal conflict in their hometown of Bukavu, in the east of the country. David's aunt takes the then three-year-old with her to Tanzania. He comes to the country without a birth certificate, never attends school there and gets by with basic jobs. In Tanzania David feels for the first time that he loves men. And that the people around him despise that. Once he ends up in prison after the police catch him having sex in the ruins of a building.

"If we wanted to have sex, we had to do it outside, in the bushes, in ruins - where nobody could see us," says David. "No one accepts love between men. Not even holding hands. Someone had gotten suspicious and snitched on me and my boyfriend. "Policemen came and beat the shit out of us." One of them hit David on the head, he says, and points to a scar on his forehead. Someone else had cut his hand, a scar also remains there. "We ran for our lives. I was arrested and never saw my friend again." At that time David was 24 years old and had reached a point where he couldn't take it anymore.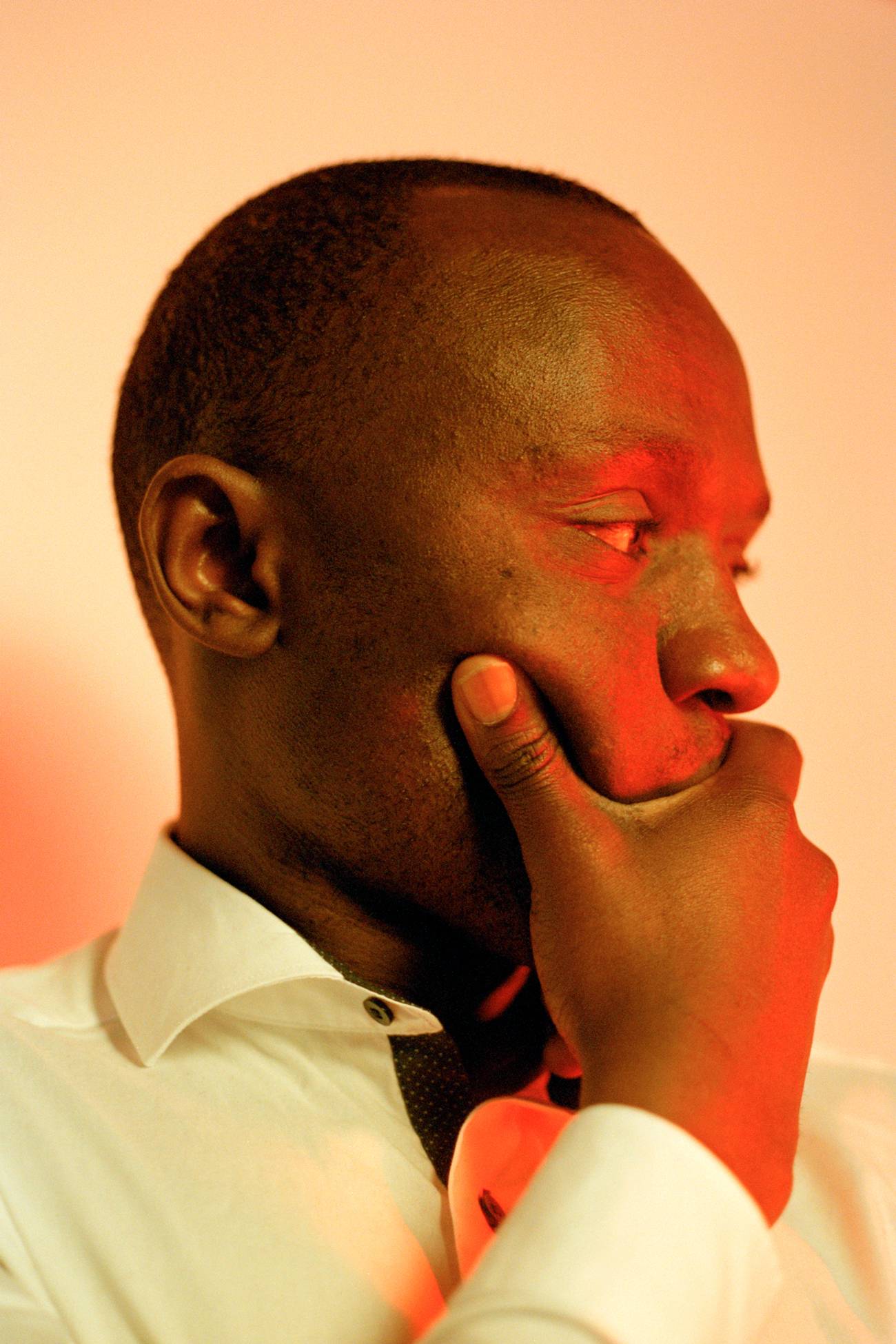 David sits in a café in downtown Munich, in the Glockenbach district, the center of the local LGBT scene. That's where he has found his "Safe Space," he says. A place where he can be who he is. Finding a place like this wasn't easy for him. And his search isn't over yet. Because David falls through the grid of authorities in Europe: He was born in Congo, a country where homosexuality is not a punishable offence. But he has grown up in Tanzania, a country where he ends up in prison for it.

David comes to Europe in November 2011. Stays five and a half years in Belgium, near Leuven. His application for asylum was rejected there, as his life was not endangered in the Congo. "But that's not the point," says David. Even in the Congo, he could not be who he is. The culture, the people do not accept homosexuals. "Yes, I can go back to see if the fire burns me. But if it does, it will be too late. Then I will be already on fire."

During the conversation, David keeps looking at his cell phone - as if waiting for it to ring. David wears a tight yellow polo shirt and dark blue jeans. "I pay a lot of attention to my appearance," he says, " and on how I appear to other people. S, nobody can see how I suffer inside". Europe has changed him, "I have become more open-minded through all the encounters with people from all over the world".

In 2016 David moves on to Germany. His second chance in Europe, as he puts it. David is not telling this story for the first time. You can hear it in the casual tone with which he ticks off the individual stations in his head. You can see it in his steady gaze. Until he arrives with his narrative into the present.

Again, he takes his smartphone out of his trouser pocket. This time he's swiping through his photos on Instagram: David on the Isar. David hiking at the Tegernsee. David next to beer benches at the Oktoberfest. Videos of moments he likes to remember there are laughing faces, people dancing closely at Christopher Street Day in the Glockenbachviertel. Himself at Munich's Marienplatz after a Pride Run. David wears a red shirt with the inscription "Rainbow Refugees", he holds a sporty man in his arms: Renon from Uganda.

David loves Renon for his positive nature, his constant laughter. Renon loves David for his restraint. "Through the relationship, I feel I understand what life is all about. It makes me forget problems," says David. The two meet in 2016, directly after their arrival in Germany in a first reception facility in Waldkraiburg, near Landshut. They share a room, and many hobbies: basketball, inline skating, swimming. Renon had also experienced homophobic violence and has found peace in Germany.

"A relationship like between David and Renon is the discovery of a new identity," says the psychotraumatologist Jakob Prousalis from Berlin. In his work, he has specialized in the treatment of refugees with a LGBT background, among other things. Those who have had to flee and then also experience rejection in Europe can be traumatized, says Prousalis: "Many have experienced violence, exclusion and imprisonment in their countries of origin and further on the run. What emerges is a projection of violence onto one's own identity. Some become depressed, others suffer from physical pain or slip into addiction". A little money and a roof over your head are not enough to make a new life and feeling that you have arrived possible. The trauma of each individual must be recognized as such. It is also part of this recognition to be able to be put up in special accommodations with other LGBT refugees. "Otherwise, the trauma will continue," says Prousalis. Also, in Germany reality catches up with David again and again. Through key stimuli, so-called triggers, the experiences can be flushed back to the surface: His Congolese roommates in the accommodation in Neuburg do not accept David's sexuality. They tear his shoes, stab his basketball, stomp on his remote. He documents this in photos. "They must have seen pictures of Renon on my phone," he says. He has since been allowed to move into a single room. But in Neuburg he is far away from an LGBT scene like the one in Munich.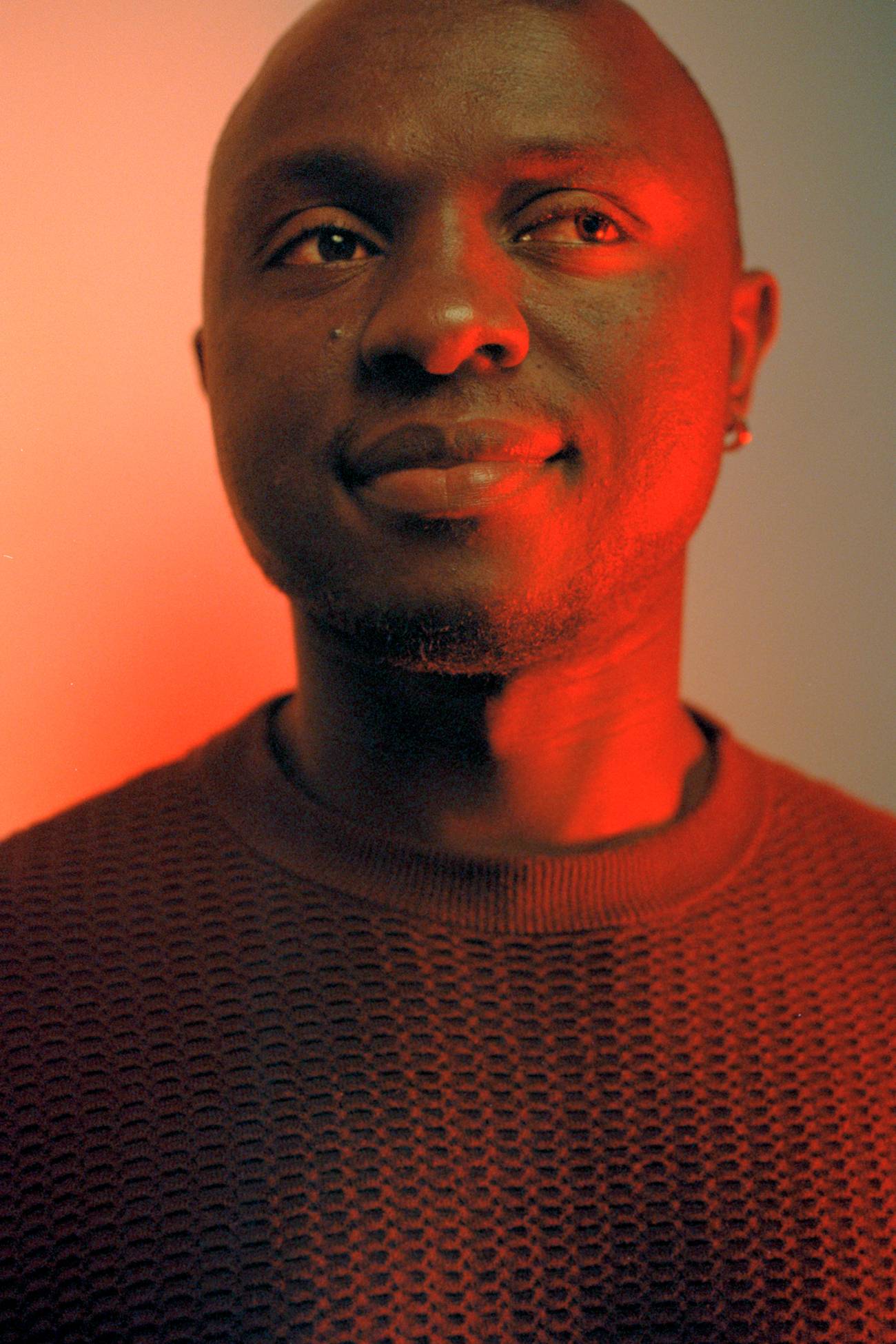 After a traumatic experience you are a different person, explains psychotraumatologist Prousalis. Leaving their homeland, refugees like David not only seek protection but also a new identity. "They want to be normal people," says Prousalis, "get up, be healthy, work, learn, give something of themselves and get recognition from others. Identity is also about belonging. It means saying, "I've arrived."

But David has not yet arrived in Germany. Sometimes it's hard for him to fall asleep at night, he says. He shares a referral from his doctor. Diagnosis: sleep disorder, depression.

In his relationship with Renon, David finds a kind of home. But unlike Renon, David is not allowed to stay in Germany. His asylum application was rejected. He is tolerated until October, not allowed to work and is afraid of deportation. "I can live everywhere, feel at home everywhere - whether in Africa, Europe or elsewhere. But what does home mean without a chance of a happy life? Without knowing what security is? "And if I will ever be accepted for who I am."
Text: Maria Christoph
Photos: Ewelina Bialoszewska